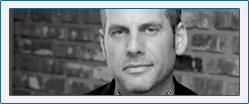 Founder
JONATHAN D. FREUND
Mr. Freund is the founder of Freund Legal.
He counsels wealthy individuals, senior executives and major corporations, entertainers and entertainment companies on strategic issues in addition to representing their interests in the courtroom. He is adept at solving complicated puzzles and is known as a problem solver. He is results-oriented and a careful strategist. His professional accomplishments are many and significant.
Growing up in Los Angeles, California, Mr. Freund received his Bachelor of Arts Degree in History with an emphasis on Fine Art and Art History from University of California at Los Angeles. Mr. Freund earned his Juris Doctorate from Loyola Law School in Los Angeles.
Education
LOYOLA LAW SCHOOL
Juris Doctor
UCLA
B.A., Art History
PARTNER
CRAIG A. HUBER
Craig A. Huber is a trial lawyer and specializes in intellectual property and business disputes focusing primarily in the entertainment industry. He has tried to verdict many cases and thoroughly enjoys the courtroom—though he remains mindful much can be achieved for his clients before resort to the courts is had.
Mr. Huber is also the firm's appellate specialist and has worked on a variety of significant published decisions in both state and federal courts, including Swirsky v. Carey, 376 F.3d 841 (9th Cir. 2004); Polydoros v. Twentieth Century Fox, 57 Cal.App.4th 795 (1997), Levitz v. The Warlocks, 148 Cal.App.4th 531 (2007), Downing v. Abercrombie & Fitch, 265 F.3d 994 (9th Cir. 2001); and McCall v. Four Star Music, 51 Cal.App.4th 1394 (1996), among others.
Mr. Huber has represented large companies, including Omaha Steaks, Quiksilver, Silver Pictures and Radar Pictures, along with mainstream bands such as members of Sublime, Megadeth and Ozzy Osbourne, as well as renowned composer Artie Shaw and singer/songwriter Eliot Smith. Mr. Huber most recently worked with his colleague and long time friend, attorney Brent H. Blakely, in prevailing on a trial and subsequent appeal against the Estate of Jimi Hendrix arising from concert footage taken at the height of Hendrix's artistic prowess.
Mr. Huber was born and raised in Pennsylvania and maintains strong ties with the East Coast as well as in the South where he attended undergraduate college. He played football and wrestled for many years and believes those sports offer strong lessons in discipline and aggression, which have proven integral to success in litigation. He has lived on the Westside of Los Angeles for the past 25 years and has a particular affinity for his longtime neighborhood of Venice.
Mr. Huber attended the University of Tennessee from 1984 to 1988 and graduated with high honors with dual majors in Political Science and English and a minor in Philosophy. He then attended Pepperdine University School of Law on scholarship and graduated with honors, earning a Juris Doctor degree. He continues to be active with both universities as well as the California Bar and other law-related associations.
Education
PEPPERDINE LAW SCHOOL
Juris Doctor
UNIVERSITY OF TENNESSEE
B.A., Political Science, English
OF COUNSEL
STEPHEN P. CRUMP
Stephen P. Crump works with Freund Legal as of counsel with nine years of experience handling both transactional and litigation matters in the entertainment, intellectual property, employment and real estate fields. Mr. Crump is a firm believer that the cornerstone to effective representation is a combination of sensitivity to client motivations and expectations, concise, compelling and well-researched advocacy and a zealous but courteous approach to the opposition.
Mr. Crump is originally from Orange County, California and has lived in the Los Angeles area since attending the University of Southern California and Loyola Law School, where he was a Dean's Scholar and on the Executive Editorial Board for the Loyola Law School Entertainment Law Review.
Education
LOYOLA LAW SCHOOL
Juris Doctor
UNIVERSITY OF SOUTHERN CALIFORNIA
B.A., History